Handgun Safety Education Course
Take this online course and learn how to safely use handguns in just a few hours.
Get handgun owner certified in 3 steps.
Read, Watch, and Learn through the course materials.

Pass the Unit Quizzes.

Pass the Final Exam.
Who should take this course?
New or Experienced Handgun Owners
It doesn't hurt to learn the basics. Regardless of your shooting experience, the handgun safety course teaches the core fundamentals of handgun safety so that you can visit the range with confidence and with safety in mind. Learn how to properly handle, transport, and store your handgun, as well as how to keep children safe around handguns.
Those Considering Handgun Ownership
This course will prepare you for handgun ownership. We will help you make safe, educated decisions so that you can buy the handgun that is best for you. In this course, you'll also learn about accessories you may need or want when you buy your handgun—and how to safely handle your handgun once it has been purchased.
Those Curious About Handgun Safety
It's a simple fact that handguns are out there. At some point, it's likely that you or a loved one will encounter a handgun—that's why it's important to learn about them, even if you aren't a handgun owner. Taking this course will give you the knowledge necessary to think objectively and to act safely around handguns. Educate yourself, and educate others.
National Handgun Safety Course
Learn More


Learn More

What to Expect From Handgun Safety Course
Live‐Action, High‐Definition Videos
Our course videos feature a combination of professional educators (who double as professional actors), entertaining storylines, and up‐to‐date scenarios that give you one of the most effective ways to learn safe handgun operator practices.
Comprehensive Handgun Education Content
This course includes easy-to-understand handgun safety instructions alongside detailed illustrations, animations, and live-action videos in order to provide you with the education and skills necessary to be a knowledgeable and safe handgun owner.
Whether you're an experienced shooter or first-time handgun owner, this handgun safety course will prepare you to shoot safely and responsibly.

Handgun Information in
Handgun regulations and laws are established by federal, state, and local governments. For information about these regulations and laws, visit the following websites.
Your Local Government website
Get Started →
Learn Your Way on Any Device
Handgun Safety Course offers online courses that are fully mobile-friendly from start to finish. This safety course is designed to work on your smartphone, tablet, laptop, or desktop computer.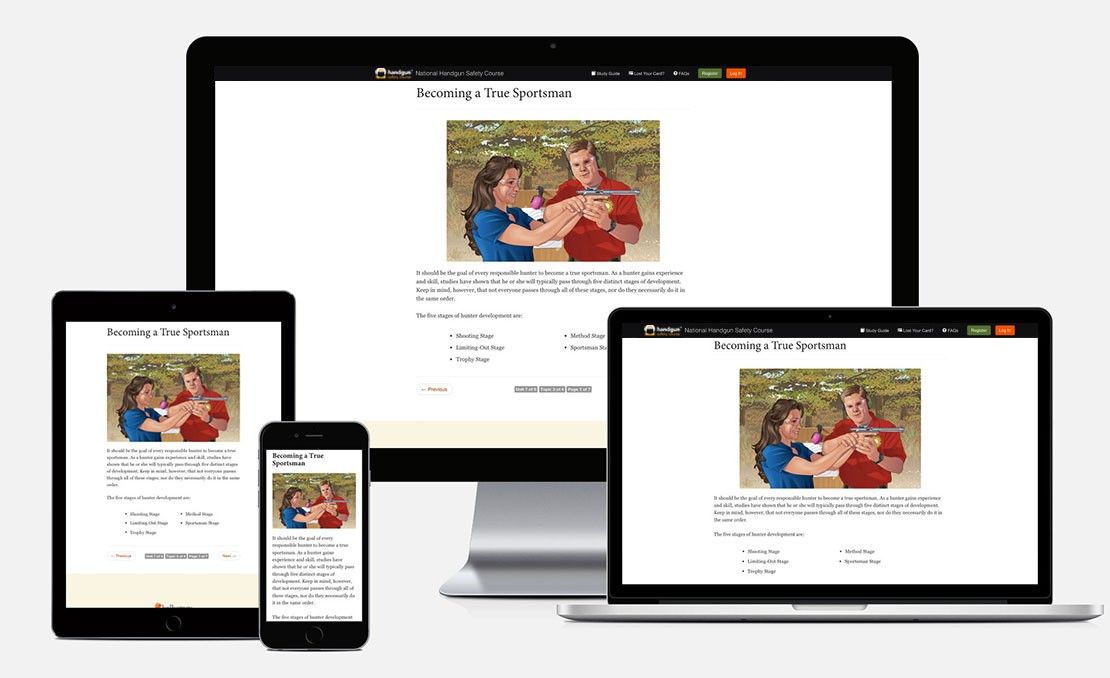 Saved Progress
You may complete the course at your own pace. The course can be completed in one sitting or a little at a time over several days. Log in and out at any time, and we'll keep track of your progress. Most students finish the course in a few hours.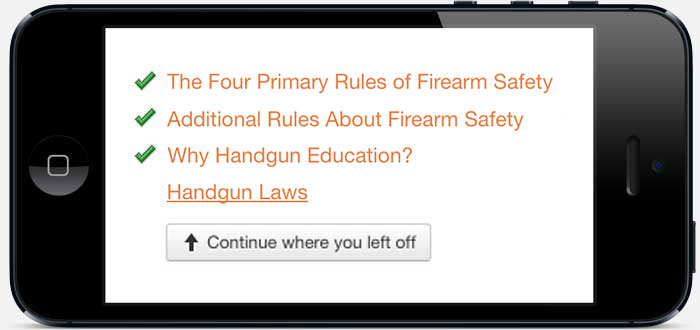 We're people, not robots.
Your Handgun Safety Course course comes with a dedicated customer service team made up of real people, not robots. We're here to provide assistance to you through all channels—phone, email, and chat.
We're available to help you:
9:00am to Midnight EST, seven days a week.
1-800-830-2268 (toll free)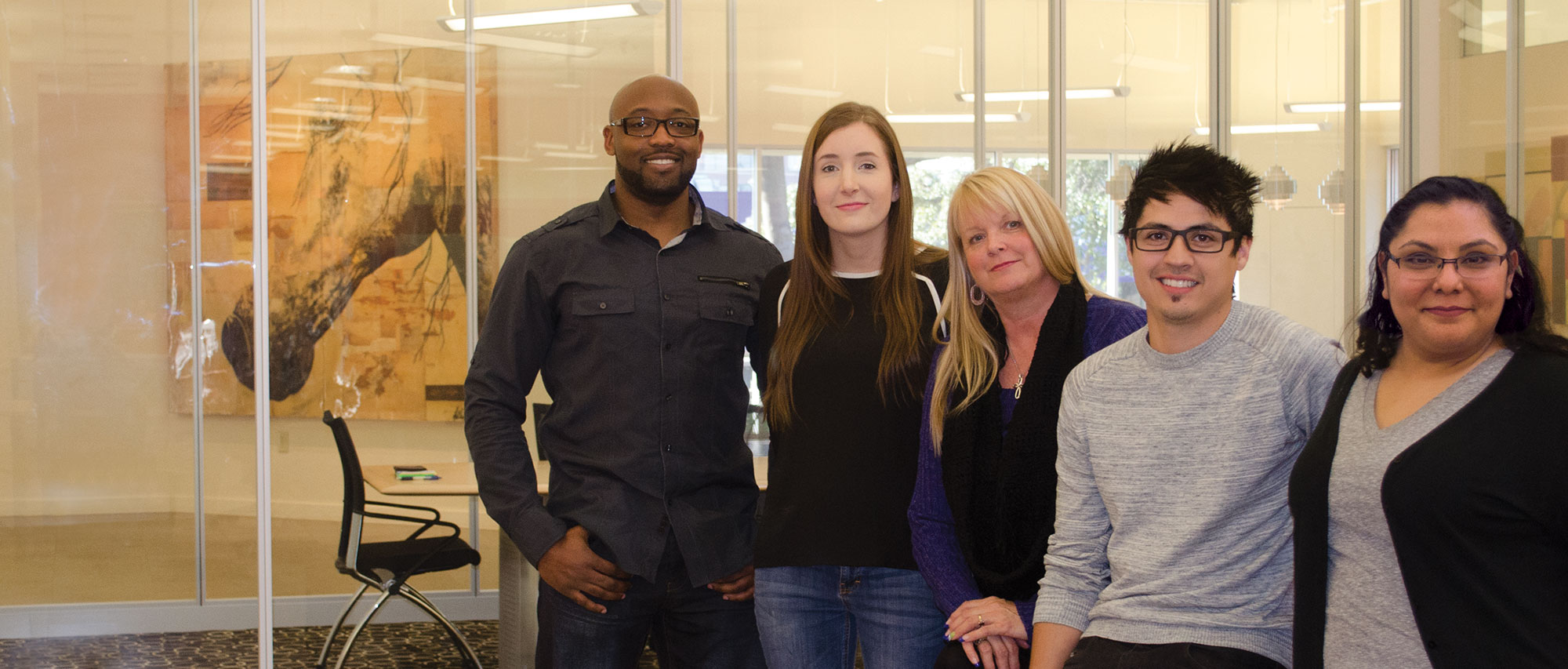 14086 Proton Road Dallas, Texas 75244 800-830-2268 [email protected]
Made in the U.S.A.
This safety course is proudly made to serve students, agencies, and organizations worldwide.
How Do I Get My State License?
The Course Completion Certificate is not the same thing as a licence. An approved safety course may be required to comply with the handgun laws and regulations in the US.
Did you lose your certificate? Replace it here.
Get Started