California Handgun Safety Course
At the present time, you cannot obtain your California handgun education card from Handgun Safety Course.
Free Study Guide
Live‐Action, High‐Definition Videos
Our course videos feature a combination of professional educators (who double as professional actors), entertaining storylines, and up‐to‐date scenarios that give you one of the most effective ways to learn safe handgun operator practices.
Comprehensive Instruction in Safety Education
This training program is developed to meet the standards for safety education. Handgun Safety Course is the only safety course provider that develops print materials on behalf of state government agencies responsible for laws and regulations.

Learn Your Way on Any Device
Handgun Safety Course offers online courses that are fully mobile-friendly from start to finish. This safety course is designed to work on your smartphone, tablet, laptop, or desktop computer.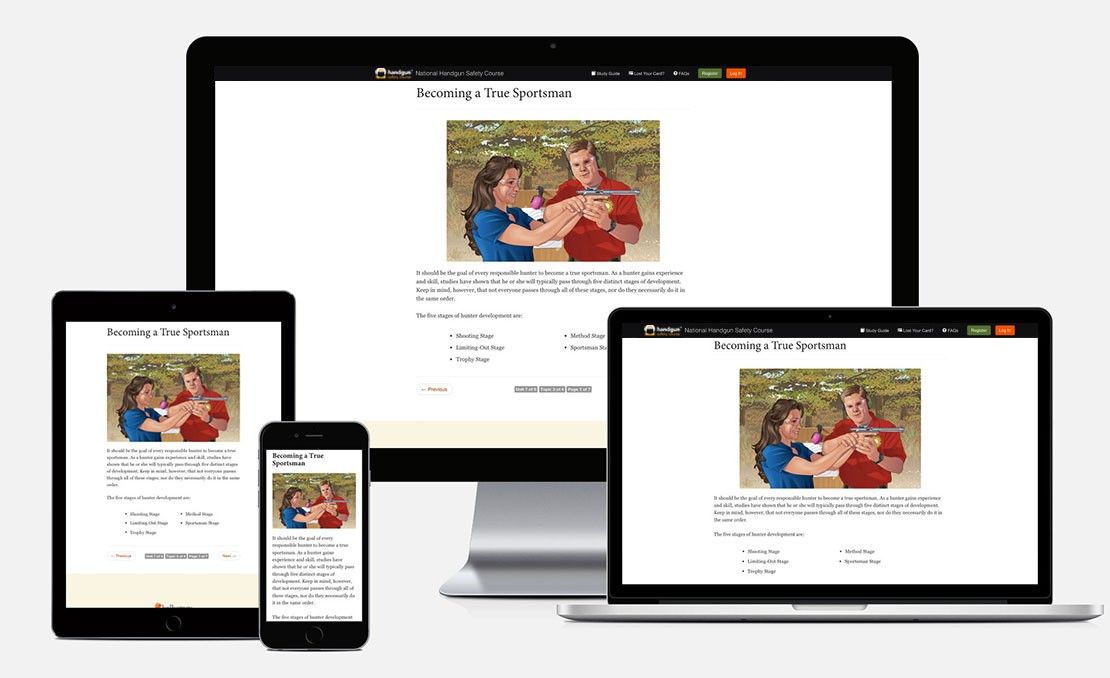 We're people, not robots.
Our customer service team, made up of real people with real Handgun Safety Course experience, is here to provide assistance through all channels—phone, email, and chat.
9:00 a.m. to midnight EST, seven days a week.
Get help seven days a week from professionals like Katy, Heidi, Josh, Misty, Liz, Allen, and Thomas.
or